A Memorial Garden now stands on the west of the airfield to commemorate those who flew from the airfield during its 80-year-old history. A service is held at the Garden every Remembrance Sunday to remember those who gave their lives in the service of their country.  
During the autumn volunteers and Parish Councillors planted hundreds of bulbs at the memorial which provided a wonderful display in the spring.
 A small memorial garden has been constructed to allow for the placing of crosses.
The Chairman and Vice-chairman attended a memorial service at Climping church in memory of the 28 service personnel who died at Ford airfield on 18-8-1940 at 1445.
The Navy Day flag flying behind the Yucca Gloriosa, which flowered for the first time this year. October 2020.
A new memorial plaque to those who died in a raid on the airfield in 1940 was unveiled in November 2023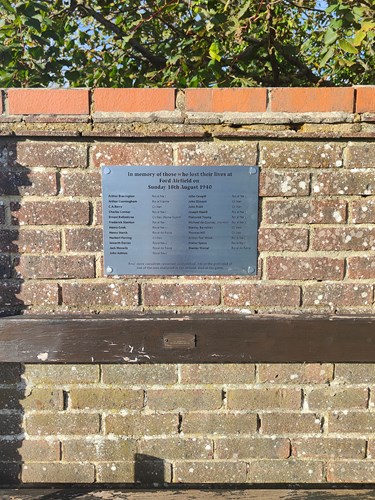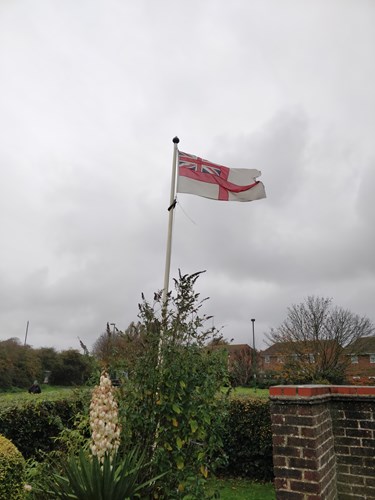 Showing a sunny face July 2020